Apr 05 - ThunderCats are Go!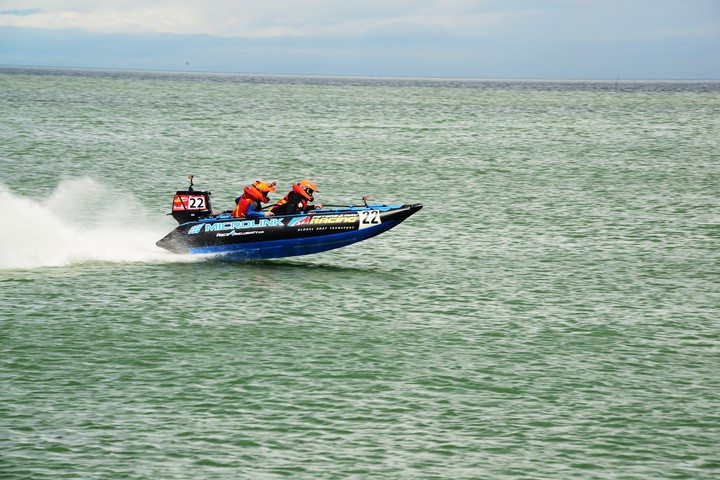 Despite today's unpredictable spout of showers, the ThunderCat Racing Gibraltar Grand Prix practice day went ahead as planned. The morning saw present teams prepare their catamarans, be briefed on safety aspects and carry out a full afternoon of practice runs. Tomorrow promises much more excitement with races kicking off as from 11 am.
Yesterday evening saw the official launch of the ThunderCat racing weekend, with Joe Hernandez of the GSLA welcoming organisers and participants of the event to Gibraltar. He insisted that he hoped this weekend would encourage participants to bring the tournament back to Gibraltar once again. The launch was also attended by Commissioner of the RGP, Eddie Yome.
Three locals are set to participate in the tournament. Safety Officer of the event, Les Hudson noted that he hoped the tournament would spark an interest for the sport amongst locals.
Be sure to head down to Eastern beach on Saturday and Sunday between 11 am and 4 pm to check out the action.