Jul 10 - GFA to Play Charlton Friendly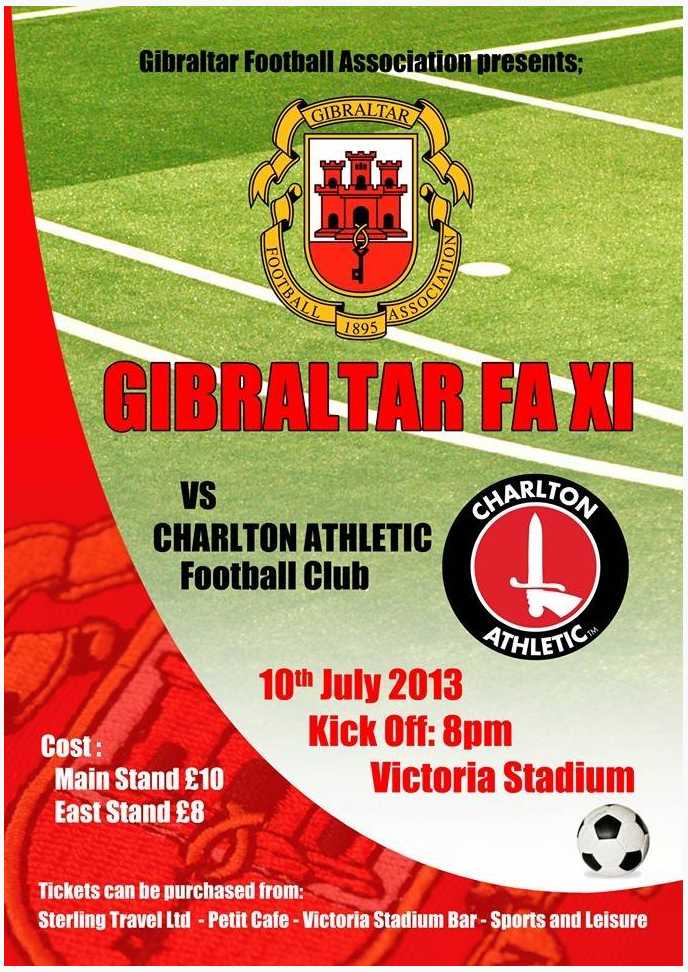 The GFA national team will this evening play against Charlton Athletic, the London based Championship side. The national squad will be hoping for a better result after last week's defeat against the Scottish side Hibernian. The match kicks off at 8pm at the Victoria Stadium.
Limited tickets should be available at the gate for a price of 10 pounds along the main stand and 8 pounds along the east stand. In a post announcing the 20-man squad for the match, National Coach Allen Bula has said that frontline players Adam Priestley and Liam Walker will not be available to play as they have had to return to Farsley and Portsmouth for their clubs' pre-seasons. Lee Casciaro will not be playing in the match, either. According to Football Gib on Twitter, no further friendlies have been organised for the GFA team.
In other football news, Gibraltarian player Liam Walker will not be renewing his contract with Portsmouth FC, Pompey. Portsmouth News claims that Liam is set to play for an unnamed Greek team.