Oct 30 - George Wink Enters Gib Football's Hall Of Fame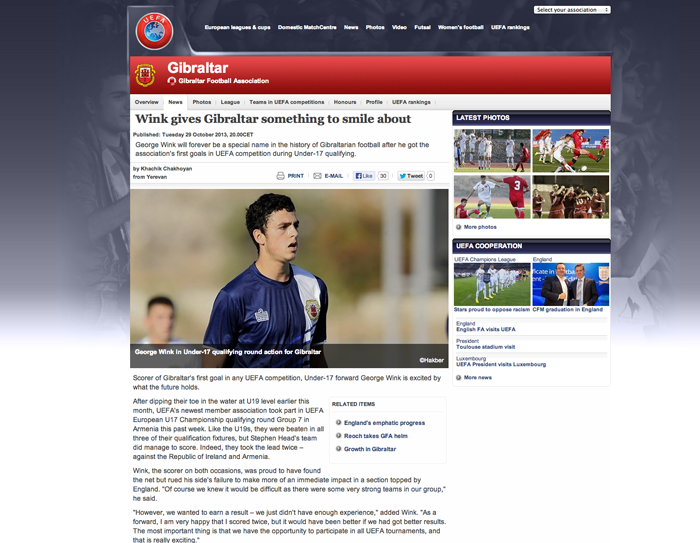 The Uefa.com website has reported that GFA footballer George Wink will "forever be a special name in the history of Gibraltarian football" after scoring the team's first goals in an UEFA competition during the recent Under-17 qualifying matches against Ireland and Armenia.
Although the GFA were beaten in those fixtures and all the other matches, UEFA's newest member team did manage to score and take the lead twice against their opponents.
Wink, who scored on both occasions, told Uefa.com that he was proud to have found the net but remained slightly disappointed that his team failed to make "more of an immediate impact in a section topped by England."
"Of course we knew it would be difficult as there were some very strong teams in our group," he said.
"However, we wanted to earn a result – we just didn't have enough experience," added Wink. "As a forward, I am very happy that I scored twice, but it would have been better if we had got better results. The most important thing is that we have the opportunity to participate in all UEFA tournaments, and that is really exciting."