* Beach View Terraces and Mons Calpe Mews – GibFibreSpeed Advertorial *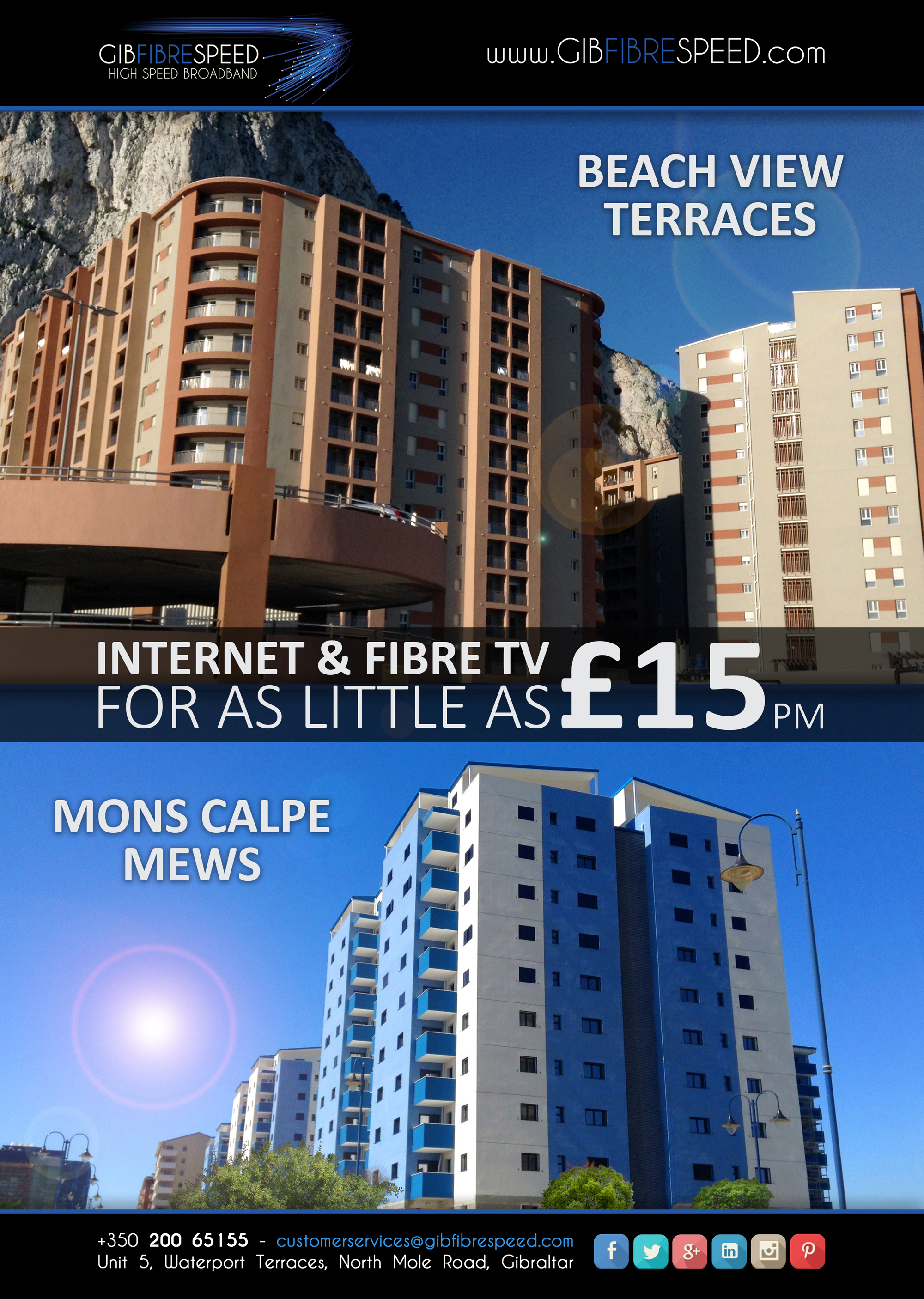 If you're a new homeowner at Beach View Terraces and Mons Calpe Mews you've just got your keys and will be contacting plumbers, carpenters and other professionals to make your dream home a reality. But have you thought about your Internet and TV provider? Today YGTV starts an advertising relationship with GibFibreSpeed and in a series of advertorials we'll be telling you about the best deals available on the Rock.
ADVERTORIAL
Power To Create
At GibFibreSpeed we believe in giving you the power to create. Now offering Broadband and TV packages, customise and select your perfect package – visit our website for further information and to sign up online: http://www.gibfibrespeed.com/register
Free Installation
No need to lay any cabling around your home if you wish to watch TV in multiple rooms – saving you additional costs! No deposit charged on your internet connection and we install your router wherever you want in your house free of charge.
TV Via Fibre
Over 300 TV channels coming into your home via fibre will not be subject to loss of signal when there is bad weather or electrical problems on external amplifiers. All your favourite Sports & Movies.
IPTV
Includes personal recording on ALL channels, plus catch-up on 20 of your favourite channels up to two weeks, Electronic Programme Guide and time shift functionality with live pause and rewind.
You can contact GibFibreSpeed on +350 200 65155 E-mail: This email address is being protected from spambots. You need JavaScript enabled to view it. or visit their website for details: www.gibfibrespeed.com/