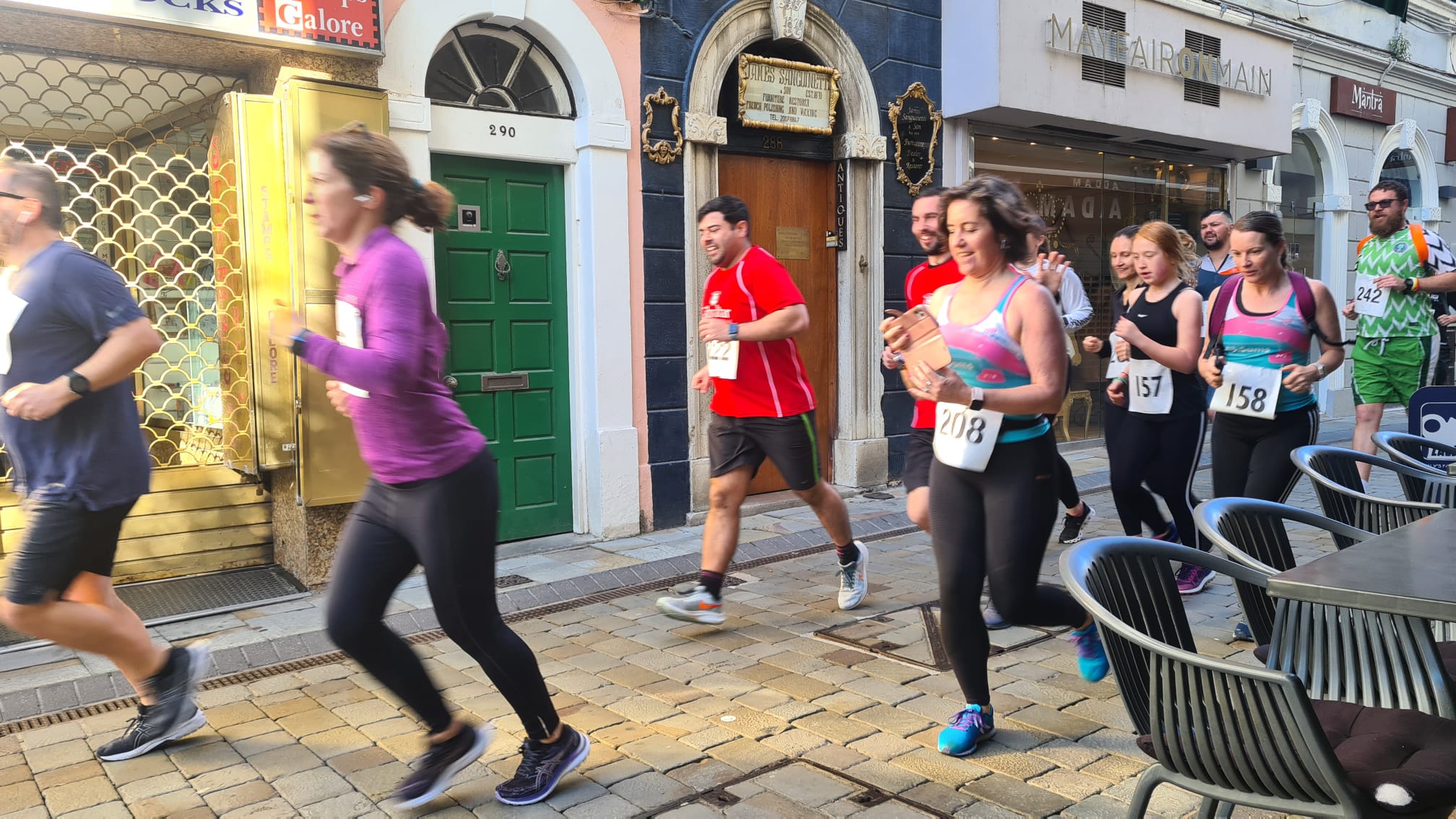 Fun Run And Walk Raise Over £1,500 For Charity
Hundreds of fundraisers helped raise over £1,500 for charity after taking part in a fun run and walk in Gibraltar last Saturday.

A statement from Carpe Diem Running Club follows below:
Almost 250 people turned up for the event in aid of the local mental health charity GibSams.
Runners raced down Main Street for the 5km run whilst families and dog walkers took part in a slower paced 3km walk.
The event was organised by a team of local runners who are doing the London Landmarks Half Marathon next month in aid of the GibSams.
Starting and finishing in Casemates, the event ended with a fundraising raffle featuring dozens of prizes donated by local businesses.
Emma Foy, who helped organise the event, said: "The number of people taking part far exceeded our expectations! It was just an amazing day and we were super pleased and delighted with the turnout. 
"We had great support from the community and we couldn't be prouder of everyone who took part. We'd like to thank all those who donated raffle prizes and everyone who supported the event."
The event was supported by the Carpe Diem Running Club.