Oct 21 - RGP Charity Committee Hands Over Mobility Scooter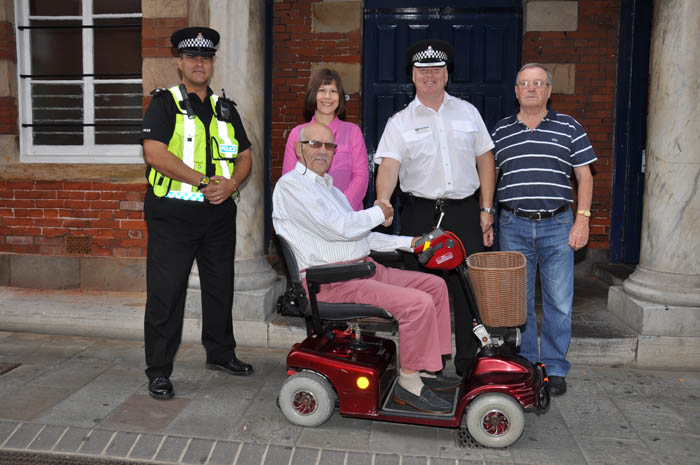 On Friday,  Acting Commissioner of Police Mr Ian McGrail on behalf of the Royal Gibraltar Police Charity Committee handed over a mobility scooter to Mr Avelino Segui a retired RGP Officer.
The said presentation took place outside Central Police Station Irish Town.
Photograph shows (from left to right):
Inspector Roy Perez, Emily Segui (Granddaughter), Acting COP Mr McGrail and Charles Polson from the Association of Retired Police Officers (ARPO).