Feb 22 - RGP Lottery Scam Warning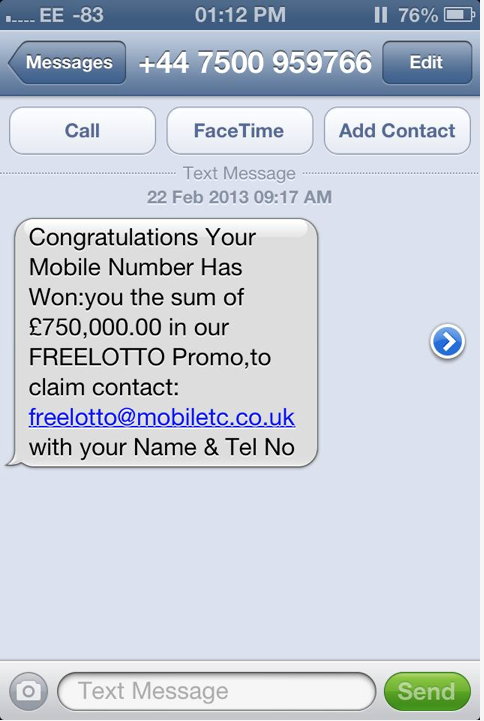 The RGP has warned members of the public of a lottery scam that involves letters being sent to locals, from a company named Euro-Finance, informing the addressee that they have won £800,000. The letter urges addressees to forward personal details to the company on the premise that they are necessary to process the lottery win.
Another scam involving locals receiving a text message claiming they have won €1,000,000 on a computer generated lottery, has also been detected. Recipients are urged to make contact, by the sender of the message.
The RGP is advising the public to refrain from making contact acceding to any request for any personal information. For more information, the public can contact the Serious Crime Unit on 20072500 or email This email address is being protected from spambots. You need JavaScript enabled to view it..