Gibraltar Flotilla - Have You Booked Your Tickets?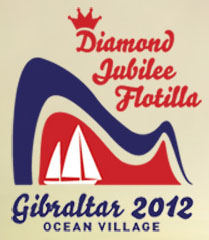 The Ocean Village Flotilla is really gearing up to makes its way into the history books. The response has been amazing, with a number of signups and a number of boat operators offering their services to carry passengers around The Rock, all in aid of the Queen's Diamond Jubilee.
There is still place available if you would like to be part of Gibraltar History and be out on the water with the flotilla.
Some new editions to the passenger boats include Dolphin World and Fairline Squadron 58. Check this link out to book your place.
If you have you own boat and would like to participate, then please remember to register at least 48 hours before the event.
YGTV are covering the event on the day, happy to be part of one of the biggest events of the year.