Jun 4 - Ocean Village Flotilla - Captain's Briefing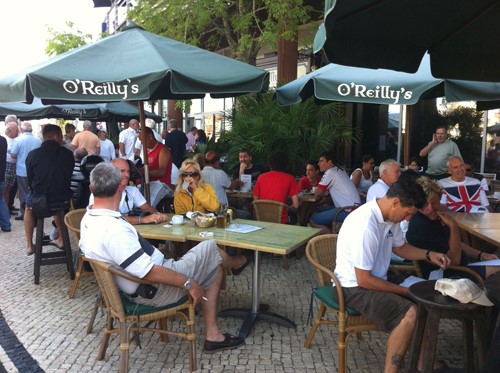 It's just gone 10:00am and YGTV are down in Ocean Village from where the Jubilee Flotilla will be departing at around midday. So far there is a large congregation of seafaring folk outside O'Reilley's enjoying a Captains' Breakfast to get energy levels up before the official Captains' Briefing.
There is a definite buzz in the air and the excitement is palpable. Stay tuned throughout the day for regular updates, photos and footage from this Special Jubilee Celebration.