Jun 04 - Ocean Village Flotilla - Captains Briefing with Mike Toogood and Greg Butcher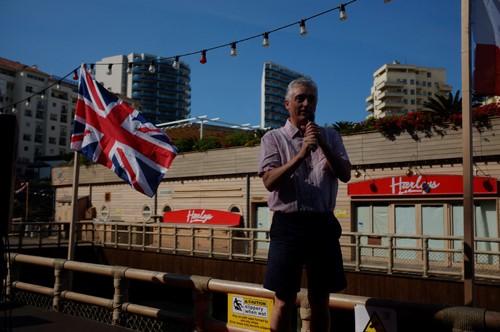 With the Captains' Briefing over, YGTV can now bring you the latest update on the Jubilee Flotilla as at 1045 at Ocean Village.
After a brief introduction from organisers Ros Astengo and Greg Butcher welcoming the boat crews from the 100 vessels taking to the sea for this celebration of Her Majesty's Diamond Jubilee, Mike Toogood of the Port Authority ran through a list of the safety procedures to ensure that all vessels and crews are kept safe throughout the flotilla. A short briefing from the RGP then followed this where they explained that there would be a sizable presence of law enforcement vessels accompanying the flotilla given the recent unrest in the Bay of Gibraltar between the Guardia Civil and the Spanish Fishermen.
The overriding message is keep safe and enjoy the day. We certainly will, and we hope you do too!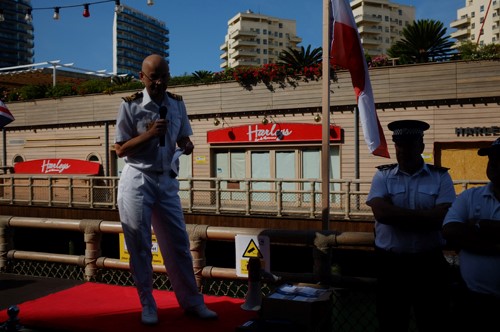 Keep checking YGTV for updates throughout the day.
YGTV's internet on the move, sponsored by CTS.