Feb 20 - Spanish Government Insistent on Quadrilateral Forum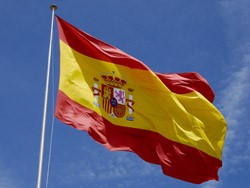 The Spanish Government intends on insisting to the UK Government, that the trilateral forum, that allows for talks between Gibraltar, the UK and Spain, must be converted to allow for a fourth party, the Campo de Gibraltar. The PP Government has made this point before but now intends to insist it.
Europa Sur reports that the Quadrilateral Forum would include representatives from La Linea as well as representatives of the entire region. The Spanish Government claims that they no longer object to the presence of Gibraltar in meetings, but will introduce a fourth party.
The newspaper adds that the Gibraltar authorities have always been opposed to the presence of the Campo de Gibraltar, claiming that negotiations must be presented by the Spanish Government. Foreign Minister Jose Garcia-Margallo claims that if that is the case, Spain will argue that Gibraltar must be represented by the UK during these talks.
Commenting on the matter, a Government Spokesman noted, 'Her Majesty's Government of Gibraltar's position is clearly on record and the Uk Government has also stated the same line. Both stand for the Tripartite as the best way to conduct dialogue. The Gibraltar Government is not opposed to Campo Area participation as part of the Spanish Delegation.'