Feb 21 - Government Shoots Down GSD Housing Claim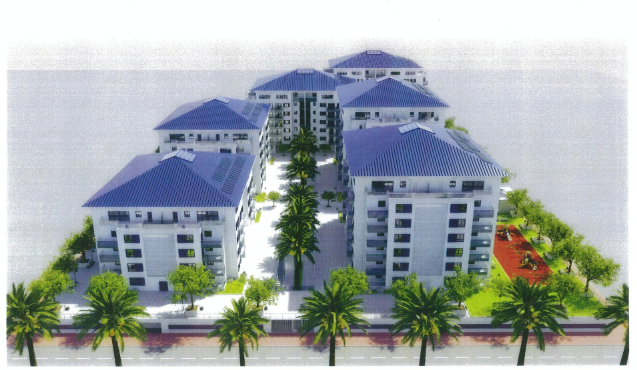 The Opposition yesterday insisted that despite the Government's manifesto commitment to provide homes for all those on Government Housing List by December 9th 2012, during their first term in Office, they have now stated that they will construct only 140 Government rental homes.
The Party notes that during Friday's Parliament session Deputy Chief Minister, Dr. Garcia announced that the Government intends to build 950 new homes, with only 140 of these to be for Government rental.
A statement released by the GSD added, 'It is noteworthy that the GSLP-Liberals constantly emphasised the importance of building homes for Government rental when in Opposition and it is astonishing that they should only commit themselves to build 140 homes for that purpose when in Government, most of which will go to our elderly citizens.
It remains to be seen whether building 810 homes for purchase will release sufficient flats to enable those on the waiting list who cannot afford to buy to be allocated a home in an existing Government rental estate.'
Currently, there are 1,289 applicants on the housing waiting list, with an additional 528 on the pre-list.
Commenting on the matter, GSD spokesperson for Housing Edwin Reyes stated, 'it is blatantly obvious that the building of 950 homes is not going to provide homes for 1,817 people.  Whilst the Government may announce more homes to be built in the future, we are already three months into the second year of their term in office and possibly not now able to deliver on time in respect of their election promises.  More importantly, however, it is disappointing that the Government is not considering following our lead and building a large number of quality homes for rental as the GSD did with the Mid Harbours Estate.'
In response, the Government has claimed that the Opposition has misrepresented the position completely in order to score cheap political points. A statement adds that the Government has already allocated 324 flats since they were elected on 9 December 2011. The GSLP/Liberal Government have announced five housing schemes to date of which three have already gone out to tender. These will provide approximately 950 flats. The Government does intend to house everyone who was on the housing waiting list on the day that we were elected.
The statement also notes, 'the Opposition have wrongly assumed that the housing projects that have been announced to date are the only ones that the Government is looking at. This is wrong. These are only the projects that have been announced so far. They have also not given due weight to the fact that affordable housing on a 50/50 basis will allow for the price to the purchaser to be kept down to the lowest possible level and will make the purchase of these flats accessible to more people.'