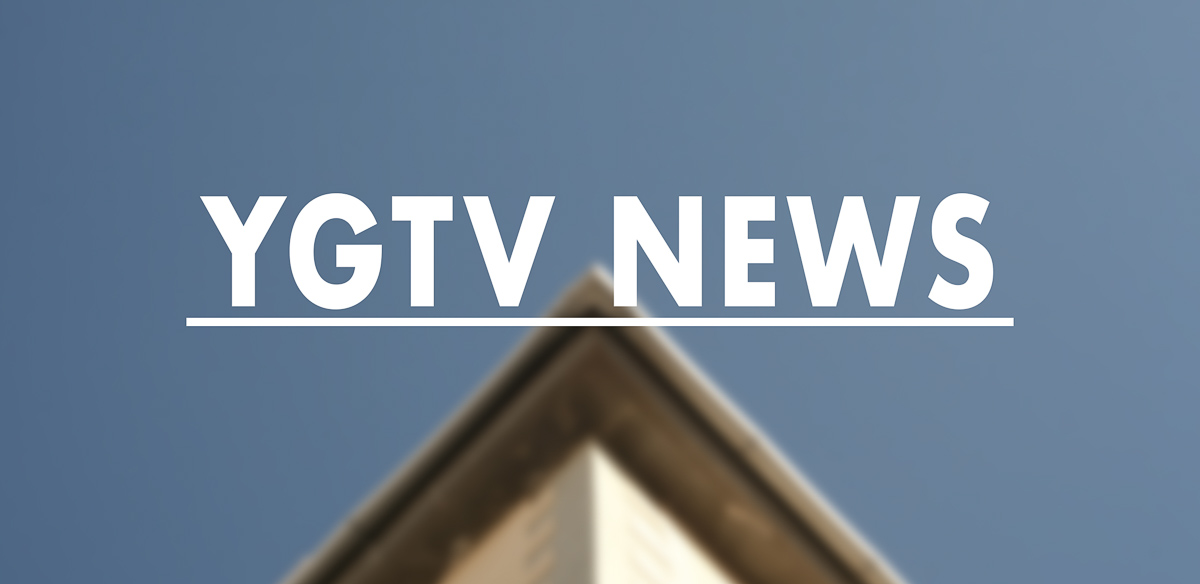 GHITA Gibraltar General Election Wishlist 2023
Below follows GHITA's General Election Wishlist 2023:
The Gibraltar Government's Lifestyle 'Pandemic' Survey (2021) highlighted the fact that 7% of the population suffers from Deafness that is out of 33701 inhabitants (2019 figures) 2359 people identified themselves as ' Deaf'.  Gibraltar is 2% higher than WHO's global figures which for us is also an indicator for further investigation and review.   
The current picture is very bleak, and it is getting worse with the now Long Covid.   Longterm effects of Covid-19 and/or the Vaccines have increased symptoms of deafness and tinnitus globally.  
The needs of the Gibraltar Deaf and Hard of Hearing Community have to be taken seriously as our vote and below is our Wishlist:
1. Follow best practice and the 'social model of disability', which is shown to have better outcomes and is more cost effective. Additionally, Government needs to see people with disabilities as individuals that can enrich and contribute into society as any other person. It is our view that it is important that people with disabilities should also be represented and form part of the Equality and Special Needs Departments' teams and contribute in the decision/policy making and delivery. Our experience is that people with disabilities share a common mindset and perspective that would certainly help in troubleshooting and arriving to solutions to bring down physical/cultural/institutional barriers. Disability should finally be given the same priority and investment as Education/Health/Housing especially considering that some cases the Disability is present throughout the lifespan of the person.
2. Uphold the ideals of the Equality Act (2017) in every other Act or policy as for example despite the existence of the Act there is an over reliance by Government/Authorities on voice calls for helplines, and the lack of BSL translations on any communication. On all live Government Press releases there should be BSL Interpreter used on site or added to the broadcasted footage.   
Encourage all Government Agencies and Departments to have a designated Deaf Liaison Officer.
We are also in the process of developing a BSL Charter with the local Deaf Community and our partners the British Deaf Association. We would very much the want the future Government of Gibraltar to become signatory.
Like in the UK after the BSL Act 2022 we need to also setup a BSL Advisory Board for Gibraltar where the GHITA representative would also be a Deaf BSL user.
3. The posts of Equality Inspectors should be created and maybe come under the Ministry of Equality. They should have the ability to provide guidance, audits and penalise anyone in breach of the Equality Act including Building Regulations Code R. and help the Equality Act to be enforced.
4. Enact the provision in the Broadcasting Act and follow the GRA recommendations to allow the GBC to provide Closed Caption Subtitles and BSL interpreting/translations both on broadcasted and online content.
5. Amend the Telecommunications Act to ensure people with a Hearing Loss can access the emergency services via SMS.
6. Update Election Rules  (1950) to consider the needs of the Deaf BSL users and not just the blind and incapacitated.
7. Ensure the RGP and the Judiciary are prepared and able to deal with all those with a Hearing Loss, whilst understanding the implications if they're unable to do so.
8. Place a duty on the Fire Service to consider Hearing Loss when giving advice or enforcing Fire Regulations. Avoid an over reliance on voice calls for helplines, and provide BSL translations on any communications too.
9. Amend the Health & Safety Act to protect employees from all noise induced Hearing Loss and extend this to the public via a 'Duty of Care'.
10. Update Health & Safety guidance to consider Hearing Loss in Risk Assessments. This is apparent in local live music events and the Gibraltar Fair too were the general public is not warned about Noise Induced Hearing Damage that could be remedied by having notices in place on entry points and having ear protection made available in the event either for free or for sale.
11. Reform the Disability Living Allowance Act and provide better guidance to the Panel about "difficulties with daily activities" and avoid the discriminatory judgement arrived in the past from reoccurring when a profoundly deaf person (a BSL user too) and told that their deafness is not disabling enough.
12. Stipulate the standard of Audiology provision required under the Medical (GHA) Act and monitor waiting times, hearing aid dispensing and outcomes. Separate public and private dispensing of hearing aids, re-consider dispensing criteria and clarify eligibility for grants. Instruct the GHA to gather data about Hearing Loss and other disabilities, to computerise paper-based records and publish statistics. Re-establish the Audiology services using NHS guidelines, tender specifications and advice about patient consultation. Agree Performance Indicators and publish results for both GHA and private dispensers. Require the GHA to produce an Action Plan to meet existing demand and state how they will cater for an aging population.  
13. Ensure the GHA makes provision for peer support, advice, communication training and advocacy services as part of service specifications.
14. Authorise the GHA Occupational Therapy service to assess people with a Hearing Loss and procure alerting devices by creating Rehabilitation Officers Hearing Impairment posts. In the UK they provide community care and support, helping service users overcome problems that can be caused by hearing difficulties, ranging from complete or partial deafness, to gradual hearing loss or conditions like tinnitus. They are sometimes known as equipment officers or technical officers.  
ROHIs individually assess how hearing impairments affect people at home, at work and in their social lives. This could mean helping service users who have recently lost their hearing adapt to their new situation or assisting them to gain further support or funding.
Often working in a local authority social care or sensory team and responding to referrals, their duties may include:
Advising people, giving information and supplying a wide range of specialist equipment.
Providing confidential advice in any area where a hearing impairment may be causing personal difficulties, giving practical advice, talking through the psychological effects of hearing loss and helping people to adapt and adjust their routines.
Organisations offering advice.
Advising people about getting the best use from their hearing aids.
Sourcing details about local classes in sign language or lip reading.
Delivering sensory awareness training to other health and social care professionals.
Advising on communication equipment that can make daily activities easier is a large part of an ROHI's role. 
This could include:
Amplifiers for telephones.
Special doorbells or entry systems.
Personal communication devices, like textphones or television loop systems.
Specially adapted smoke, gas, baby and burglar alarms, personal call systems and alarm clocks.
Consequently, it is vital that ROHIs stay informed about new equipment, how the technology is advancing and personal health and safety issues. Normally, ROHIs advise people on where to purchase and how to install equipment. In some cases, they might supply or adapt and fit equipment. They also train people how to use and maintain the equipment properly, often by demonstration.
ROHIs keep written records, produce reports, and attend meetings and case conferences. Some service users have both physical and sensory impairments. As a result, cases can be quite complex and might involve liaising with other healthcare and social care professionals, such as hospital audiology departments, occupational therapists, employers and Jobcentres, as well as voluntary organisations.
15. A Tinnitus trained Counsellor/Psychologist available in the GHA and Tinnitus Therapy/Management to form part of the National Mental Health Strategy.
16. GHA to employ a second permanent Audiologist to provide community outreach programmes eg hearing screening in schools and over 60s and form part of the Tinnitus multidisciplinary team.
17. Provide funding to support deaf individuals to equal access to employment opportunities
18. A budget to ensure individuals have access to assistive hearing equipment in the home thus encourage independent safe living.
19. A budget to ensure individuals have access to BSL in every day living situations and not just when accessing eg Civil Service.
20. A budget to ensure organisations, businesses and event organisers can apply for grant subsidies/tax allowances to encourage their services to become Deaf , BSL and Hard of Hearing Friendly.
21. Evaluate communication support services (e.g. BSL interpreting), standardise provision and consider repatriating services. This can be achieved by setting up a local interpreting service employed by Government of 2-4 interpreters of mixed gender. These interpreters could be booked by the community for a fee but free for local BSL users. These team could also have a service agreement to provide support to GBC and GHA.
22.Make Hearing Aid Batteries available for free to GHA users as it is in the NHS
23. Create a duty in the Social Services Act to include those with a Hearing Loss as a potentially vulnerable group.
24. Require the Care Agency to identify Elders with a hearing loss and co-ordinate the necessary medical and community services.
25. Ensure Youth Services have a plan to engage all young people who are different.
26. Emergency Services and Helplines available via SMS (mobile Text Message).
27. Encourage the Tourism department to consider the number of visitors who may have a Hearing Loss and make provision for the same. In the UK there are 84,000 BSL users but BSL translations are not available in any of the tourist sites/literature nor at the Gibraltar Museum.
28. The Education this (1977 / Consolidated 2012) Part VIII Special Education, Children with Special Needs (Assessment Panel) Regulations and Special Educational Needs (Sensory and Physical Impairment) policy should be reviewed and updated. From this a strategy should be developed that should:
Embrace all approaches, follow best practice and be evidence based (Informed Choice); it must be person centred, holistic and didactic.
Open the statementing process to all stakeholders and create a template for a comprehensive IEP for each stage of the school career.
Give weight to the views of parents and allow separate sessions to discuss educational attainment and the IEP.
Introduce a 'Passport' system, which is a summary of the IEP and domain specific (e.g. when in class or at football practice).
Make provision for a Teacher of the Deaf, specialist Learning Support Assistants, informal peer support, formal counselling and advocacy.
Teacher for the Deaf would support parents, kids and teachers about equipment and teaching strategies.
Establish two learning support units (also known as learning bases) to provide additional support, to be co-located with a primary and a secondary school.
Create criteria to select a child minder, respite carer and a pre-school provider who have the necessary skills.
Prime 16+ training providers to ensure the necessary support is put in place and upskill undergraduates to benefit from support services.
Bring together all departments, agencies and hearing professionals, and co-ordinate interventions.
Entitle pupils to hearing equipment (e.g. radio aids), alerting devices (e.g. fire alarm), IT equipment and software, such as apps used to control hearing aids.
Stipulate the person responsible for hearing technology, and ensure protocols are in place for pairing equipment, replacements and repairs.
State who is responsible for ensuring an aid is used and for managing a specialist Learning Support Assistant.
Allow for an individual timetable that accommodates time spent at the specialist unit, with other professionals (e.g. speech and language therapy) and at medical appointments (e.g. Audiology).
Ensure each child is considered individually, adjusting the pace and length of a learning session, using visual cues to support teaching, creating opportunities for one-to-one and small group work and by checking the level of understanding after a lesson.
Make additional pre / post school tutoring available, especially when learning a foreign language.
Allow adjustments for exams, usually in the form of additional time.
Ensure classrooms have acoustic insulation, appropriate lighting (both artificial and natural), visual alerts, hearing equipment and visual aids.
Make Deaf Awareness Training obligatory for teachers through the In-service Training Program, available to pupils via 'Twilight' sessions and to the wider school community at special events.
Promote contact between peers and the wider Hearing Loss community.
Acknowledge British Sign Language is recognised and provide it as a GCSE subject.
Create a Task Force to review these recommendations and provide direct access to decision makers.
Provide for a forum to engage stakeholders and the wider community.
Identify key elements and determine how this is to be provided and by whom (Person and/or Tender Specification).
Define a roadmap and stages for developing policy, infrastructure and services.
Devise performance indicators and measures to continuously assess delivery.
Create a role and designate a person to take ownership and drive change.
Stipulate that this policy and associated strategy should be reviewed every year.
29. A Hearingloss National Strategy to be in place from birth to senior years as recommended in the World Health Organization's World Hearing Report 2021. This strategy should also include Noise Induced Hearingloss Prevention Strategy where Public Health, The Environmental Agency and HM GoG should work together with us.
30. Make the availability of protective earplugs compulsory in public events and require for risk to hearing damage signage to be in place too.
31.  A new fit for purpose GHITA facilities that is big enough and accessible enough, so that it enables us to expand our operation and services to the public. 
32. The Government of Gibraltar to officially recognise The Gibraltar Hearing Issues & Tinnitus Association as the national organisation and body of the Deaf and Hard of Hearing.