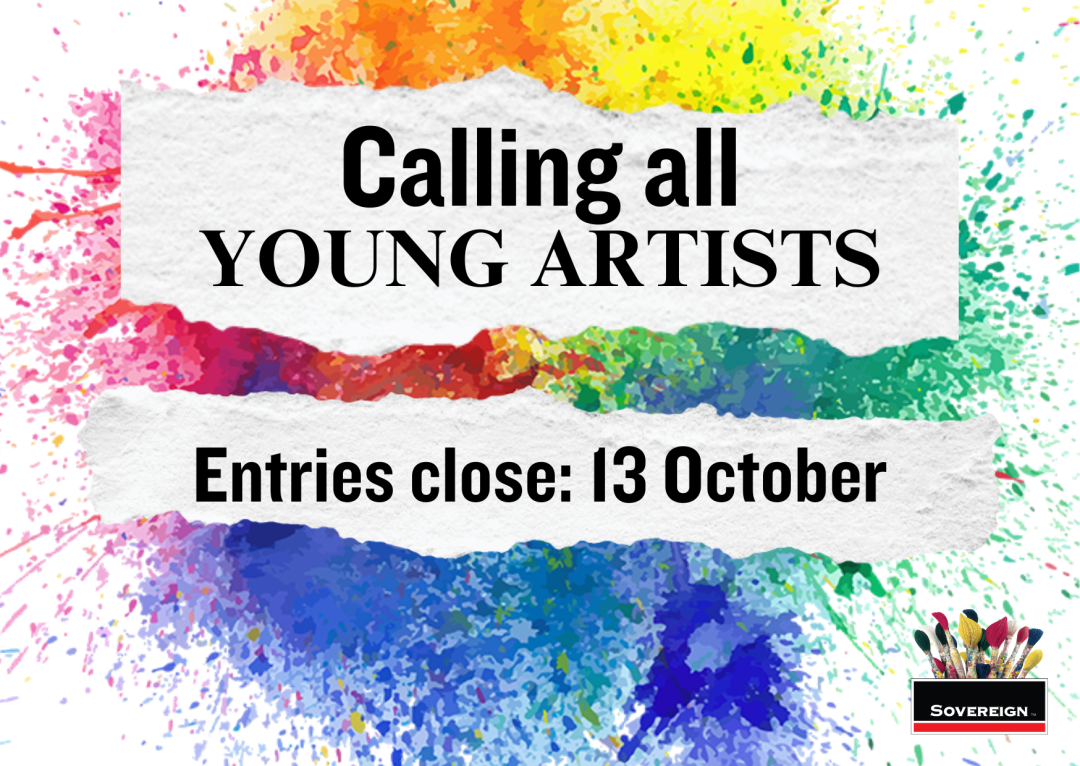 Calling All Young Artists in Gibraltar
The call for entries for the Sovereign Art Foundation Students Prize, Gibraltar 2023 closes on 13 October. This annual prize is designed to commend the remarkable talent and exceptional artworks of  art students aged 11-18 in Gibraltar, underscoring the value of art within the education system. It also recognises and rewards secondary schools for their pivotal role in nurturing emerging artistic talents.
We extend a warm invitation to all art students between the ages of 11 and 18 in Gibraltar to submit their artworks online for the competition before the deadline on 13 October. From these submissions, a panel of judges will carefully select 20 artworks. These selected pieces will take centre stage in the Finalists' Exhibition set to grace Gibraltar in November. Stay tuned for more details about this exhibition.
The competition will culminate in the awarding of three prizes to three distinct students. The recipient of the Judge's Prize will win £800, while their school's art department will receive a £2,000 grant. Furthermore, an invitation will be extended to visitors and online viewers to cast their votes for the Public Vote Prize, whose winner will receive a trophy and £400, with £1,000 granted to their school. The Hassans Prize, will award £400 each upon both the winning student and their school.
As a unique opportunity, some of the artworks from the final shortlist of 20 will be made available for silent auction, with the consent of each student. The proceeds from these sales, as well as funds raised through various fundraising activities, will be equally distributed between the student and local not-for-profit programs or charities supported by SAF. Art enriches lives and offers therapeutic benefits, aligning with SAF's mission to contribute to the community by channelling a significant portion of the raised funds into local initiatives dedicated to enriching children's lives through artistic experiences.
At a time when support for the arts is more vital than ever, Sovereign Art Foundation Gibraltar (registered charity 337) expresses its gratitude for the generous backing received from esteemed sponsors: Hassans International Law Firm Limited as the gold sponsor, Simmons Gainsford and Brooks MacDonald International as silver sponsors, and Ace Art, Image Graphics, Schroders, and Gibraltar Cultural Services as bronze supporters.
SAF runs 11 Student Prizes globally; they started in Hong Kong in 2012, followed by Guernsey, Bahrain, Singapore, Mauritius, Portugal, the Isle of Man, Malta, Gozo, London and Gibraltar. New for this year is Chester (UK). The winners of both the Gibraltar prizes (Judge's and Public) will automatically become contenders in the annual SAF Global Students Prize, affording them the opportunity to showcase their talents on an international platform while fostering cultural exchange and dialogue. The winners of this global prize will be unveiled in the first quarter of 2024.
For students not in mainstream education, we extend a warm welcome and encourage them to contact SAF Gibraltar: https://www.sovereignartfoundation.com/sp-gibraltar/ | https://www.facebook.com/SAFSPGibraltar/  .
Wishing all entrants the very best of luck!