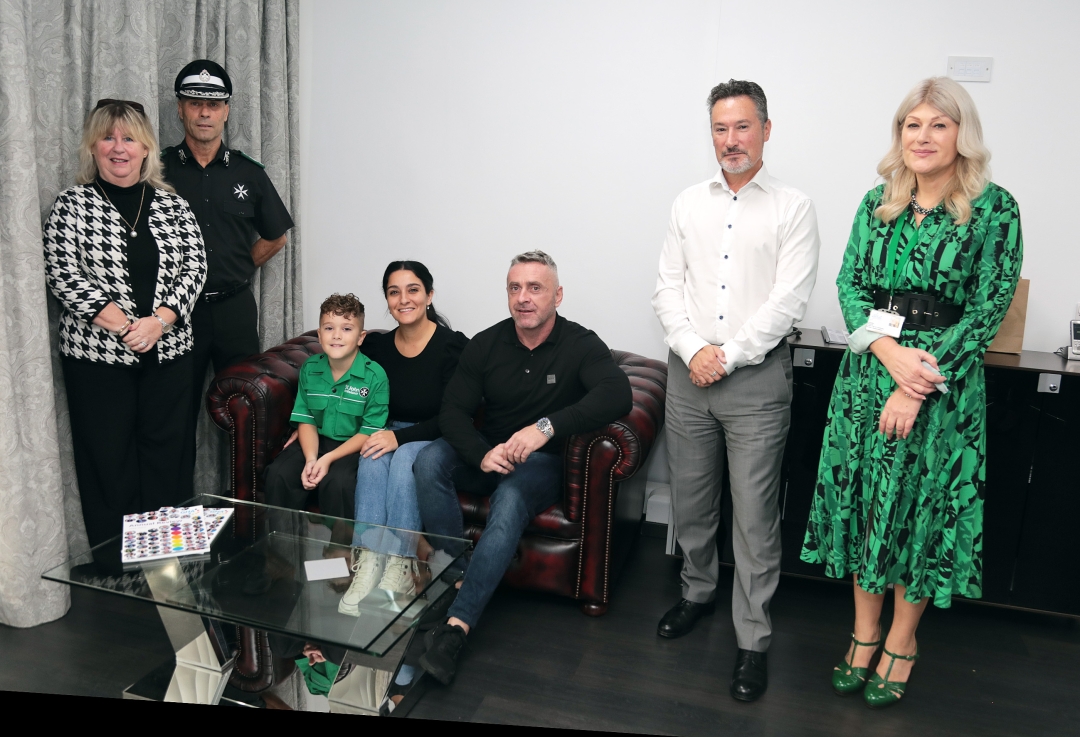 GHA Presents Master Evan Sharp with Token of Appreciation
In recognition of his valuable contribution at the GHA's Restart the Heart Day Event held on Saturday 14th October, St John Cadet Master Evan Sharp was presented with a token of appreciation by the GHA Director General Mr Kevin McGee. 
Master Evan Sharp has been a member of the St John Ambulance Cadets for slightly over a year. During this time, he has worked with St John Ambulance Youth Leaders acquiring knowledge in various aspects, including patient treatments, effective communication techniques (both verbal and non-verbal) and crucial concepts like scene safety, amongst other subjects, where he has demonstrated exceptional performance and acquired a wealth of valuable skills. 
GHA Director General Kevin McGee said: "When I attended our CPR Demonstrations Sessions held at Casemates Square on the 14th October I was very impressed by Master Evan Sharp's active contribution towards our public event which I believe is worthy of recognition. It is obvious that Evan is very interested in this field of healthcare which one day in the future may give him the opportunity to provide medical care and, who knows, save a life."