Jan 30 - GRA Press Release - CTS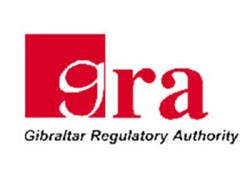 CTS (Gibraltar) Limited
The Gibraltar Regulatory Authority has removed CTS (Gibraltar) Limited from the Register of Authorisations maintained under the provisions of the Communications Act 2006 and has directed CTS to refrain from operating a mobile telephony network and fixed radiocommunications link.
The Direction, issued today, follows CTS's failure to renew two licences and pay the statutory fees. In February 2012, the Minister for Communications issued a notification requiring that the fees be recovered as a debt. A penalty for non-payment of the fees was subsequently imposed on CTS by the Gibraltar Regulatory Authority.
In August 2012, the Supreme Court ordered CTS to pay the fees and penalty which, to date, remain unpaid.
By operating without holding valid licences, CTS is in breach of the provision in the Communications Act 2006 which requires persons using the electro-magnetic spectrum or using any radiocommunications equipment to hold the appropriate licence.
The Direction to CTS is available on the Gibraltar Regulatory Authority's website: www.gra.gi.