Apr 09 - Banker's Association Donates Smart Boards to Comprehensive Schools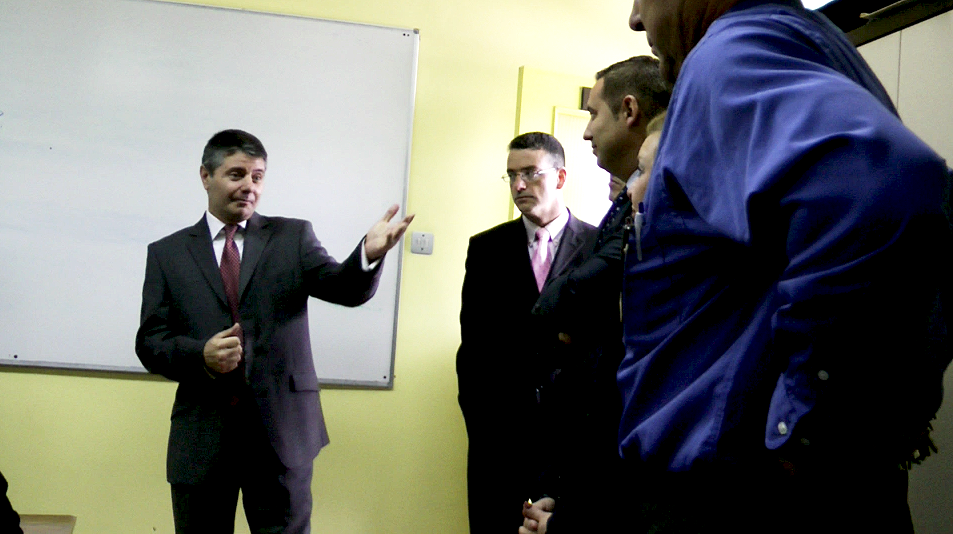 The Gibraltar Banker's Association recently donated three 'smart boards' costing over £7,000 to both of Gibraltar's Comprehensive Schools and the Gibraltar College. Christian Garcia of the Association this morning joined the head teachers of Westside, Bayside and the Gibraltar College in watching a class in motion, whilst using the smart board.
The interactive board allows students to get more involved in a lesson and helps to retain their interest.
Commenting on the matter, head teacher for Bayside Comprehensive, Mr. Grech noted that the school was progressing towards having a smart board in all of the classrooms. He added that the departments that most use the boards are Maths and Geography.
Also present at Bayside School was Minister for Education Mr. Gilbert Licudi who thanked Christian for the donation adding that investing in education is investing in Gibraltar's future. He insisted that this donation showed off Gibraltar's generosity from both individuals and institutions within the private sector.
Christian said that seeing the direct impact of where the donated money is going was particularly excellent.