May 20 - Gibraltar in Free French Foundation Magazine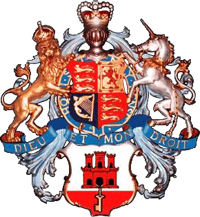 The March 2013 Edition of the magazine of the Free France Foundation featured Gibraltar on its front page and dedicated its leading seven page article to the Rock's key role during the Second World War.
Entitled "Gibraltar: a Rock for the Free French", the article takes a detailed look at various aspects of the military campaign in the area from the perspective of French forces and how the Mers el-Kébir attack nearly provoked a revenge counter-attack against the Gibraltarian civilian population who were overwhelmingly sympathetic to the Free French.
Apart from an overview highlighting the importance of the fortress in the war and particularly in relation to the North African campaign, the account – written by a Research Associate from the Université Lille Nord in France – also covers aspects of the evacuation linked to North Africa as well as issues affecting the internal politics of France. The article draws heavily on material from local archives and includes relevant diagrams, photos and maps.
Acknowledgements are extended to Mr E Wiley (formerly from the French Consular Office in Gibraltar), Mr P Fayaud (Honorary Consul of France in Gibraltar), Mr D Beiso (Gibraltar Government Archivist) as well as J Marrache, T J Finlayson and J L Mascarenhas.