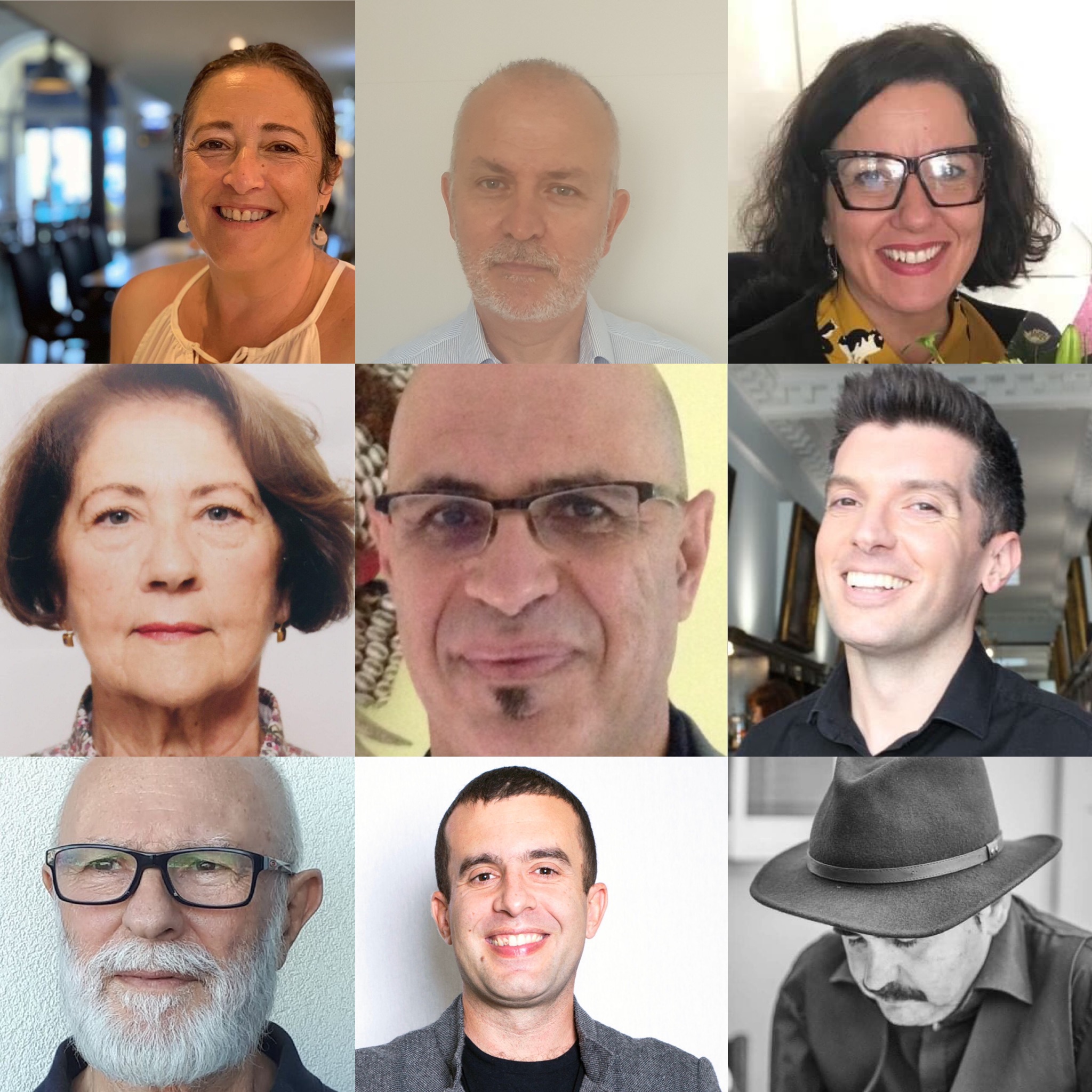 Is There Such A Thing As Gibraltar Literature?
By Giordano Durante
Introduction
There was a brief flurry of activity on Twitter the other day after a contact of mine shared a screenshot from a Chronicle article which offered a preview of upcoming events at next month's Literature Week. The article mentioned that participants at one event would be discussing, among other things, "if Gibraltar literature exists" and this, understandably, caused a number of local authors to react with a mixture of disbelief and disappointment.
What struck me about this question - the question of whether Gibraltar literature exists - was that it felt like an academic mask for a deeper set of prejudices.
Posing the question is, in my view, a polite substitute for saying: actually, Gibraltar writing isn't very good at all…it doesn't deserve the name 'literature.' All this in a city where those who should know better have denigrated literary efforts and dismissed local writing as "too tied down to Gibraltar" and even made the preposterous assertion that "we have no culture"; a city with no bookshops where non-literary activities like the visual arts and dance receive the lion's share of cultural funding.
I'll use the questionable approach of this event to serve as a springboard for wider reflections without pre-judging its content.
To ask whether Gibraltar literature exists is to ask whether there are people with a significant connection to Gibraltar who are producing works of artistic merit intended to be taken seriously.
We have the novels of M.G. Sanchez, many of which are set in Gibraltar and explore the raw experience of being Gibraltarian with all its confusions and paradoxes, his latest work, The Fetishist, shining a coruscating light on our obsession with the military and empire; the stories of Jackie Anderson and her poems including the earthy, Heaney-esque "Fish Salters," as finely-wrought as anything published by the major poetry presses in the UK; the plays of Julian Felice, some of which have touched on episodes in Gibraltar's past (IRA shootings in Flavius) and others which have received performances in the US and London and earned numerous prizes in successive Gibraltar Drama Festivals; the short stories and poems of Humbert Hernandez which recreate the spirit of Gibraltar's forgotten patio life in his multi-volume Historias de Gibraltar series; the memoirs and stories and award-winning poems of Rebecca Calderon which display complete mastery of form and tone; the popular Exiliado blogs of Jonathan Pizarro, limpidly written reflections - often nostalgic -  which examine Gibraltar from the perspective of the author's current life in London; the tender verses of Gabriel Moreno, a troubadour of the London night; the poems of David Alvarez, rendered in his pioneering 'Zhanito' script and the poems of Marisa Salazar, haiku-like in their surface simplicity, tied to impressions of the seas that surround us.
All these writers have a connection to Gibraltar, all of them are today producing work intended to be taken seriously, whether or not this intention is, in fact, satisfied. They are the embodiment of Gibraltar literature - living, working, writing, and breathing proof, in all their variety, energy and originality, that the deniers are woefully wrong.
A look to the recent past also reveals the acclaimed and well-plotted Bresciano mysteries of Sam Benady and the late Mary Chiappe, seven volumes packed with references to local history.
Although not all writers, here and abroad, are successful in securing the attention of literary critics and academics, the global interest in Gibraltar literature is growing: nearly twenty articles have appeared in international scholarly journals on Sanchez's works, and over the past few years he has been invited to speak about his Gibraltarian novels at universities across Europe. Just in the next few months alone, he will be speaking about his new novel at the University of Surrey, the University of Barcelona and the University of Basel, as well as before the Associazione Italiana Studi Culture e Letterature di Lingua Inglese.
Pizarro is set to appear at an event at the Milton Keynes Lit Fest at the end of October, alongside the Iranian writer Golnoosh Nour - the event description setting out that both authors "explore cultural conflict and misunderstanding, not least as both writers speak with LGBT voices." This follows his fiction having been published in Popshot, Litro, Untitled: Voices, and Queerlings and securing a place on the shortlist for the Aurora Prize for Writing.
In 2015, Rebecca Calderon's poem "Sunday" was shortlisted in the poetry section for the Bridport Prize and, in 2018, Julian Felice gave a talk at Borderline VI: Performing Across the Frontiers of Fear, an interdisciplinary conference organised by the Drama Research Group and the Centre for Interdisciplinary Research in Dance at De Montfort University in Leicester. Felice used the opportunity to speak about his fascinating play Utrecht which also received a rehearsed reading.
A more recent example was an online symposium featuring seven Gibraltar writers which took place last October. Titled 'The Shadow of the Rock: Literature in Gibraltar", the half-day event was organised by two US-based academics: Professor Edwige Tamalet Talbayev (Tulane University; New Orleans) and Professor Robert Newcomb (UC Davis).
One of the participants was the Gibraltarian academic and poet David Alvarez, Professor at the Department of English Language and Literature at Grand Valley State University, a perceptive critic and appreciator of local literature, who has said that Sanchez's work "manage[s] to capture the quiddity of the Rock's hybrid society and the complexity of its natural and cultural ecologies with […] much psychological insight and writerly verve."
Once again, this is local writing attracting and rewarding an academic gaze, something - paradoxically - yet to manifest itself in public on the Rock itself.
The publication of the Anthology of Contemporary Gibraltar Poets in 2019 was also further collective evidence of what Humbert Hernandez called on Twitter a "burgeoning" local literature. Not only does a worthwhile anthology require the existence of poets who are writing poetry worthy of inclusion - the bringing together of these disparate voices is itself an exercise, however small, in the creation of a canon, especially in a place with no firm literary traditions.
These works were judged by a panel (of which I formed part) including poets, writers and a PhD researcher - by any objective measure, the poems that survived the robust selection process possessed literary merit.
Newcomb, who wrote one of the forewords in the anthology, said the collection showcased "the depth and nuance with which they [Gibraltar poets] use poetic language to describe experiences both ridiculous and sublime in their shared home in the shadow of the Rock."
The second foreword, by the Spanish journalist and writer Juan José Tellez, appreciatively noted the great variety of styles and outlooks within its 80 pages.
Postcolonial approaches to Gibraltar texts are also proving fruitful as are perspectives which focus on the unique linguistic diversity of the Rock. Researchers are drawn to Gibraltar's bilingual society, with Newcomb commenting that students reading Hernandez's stories in his classes found the code-switching we so naturally employ "fascinating."
I could go on but, for now, let us settle on an observation that seems, at first blush, unassailable: there is Gibraltar literature in the same sense as there is Gibraltar art.
Of course, this comes with caveats: Gibraltar literature, such as it exists, is still in an early stage of development. We have, comparatively, just a handful of people producing work of artistic merit. Some of it is uneven. Some of it would benefit from the sharp editorial eye of a major publishing house. Some of it could even benefit from deeper contact with more established, larger literary traditions, but it still remains a literature.
To earn the label "literature", we need not assume equivalence in scope and quality with other world literatures - we need the similarity in aims, in seriousness and openness to critical scrutiny.
It would be very surprising indeed if Gibraltar didn't have its own literature (it has, after all, its own artists like the late Mario Finlayson, Christian Hook and Alan Perez); it would be one of the only developed places in the world where writing of a certain aesthetic merit isn't produced and shared and discussed and recognised by the establishment as such.
The denial of the existence of Gibraltar literature would be surprising and extremely puzzling (even perverse) to all those academics whose interest has been provoked by works emerging from the writers listed above.
Let's now see why anybody would seek to call this into question in the face of such overwhelming evidence.
 ***
One confusion which might persuade someone to question whether Gibraltar literature exists is the honorific use of "literature." That is, someone who believes that to call a body of work "literature" is to elevate it to a certain standard. "Real" or "true" literature, they might say, has to be good enough to earn that label, and local literature just doesn't make it. Therefore, there is no Gibraltar literature - it simply isn't good enough to deserve the same term we apply to the works of Yeats and Milton.
One problem with this view is that it confuses the existence question (whether literature exists) with the value question (whether the literature that does exist is of any value) but these are separate matters. By building value or rank into a definition of "literature", we get things the wrong way around. The most plausible picture of our practices of evaluation is that we first identify something as art and then proceed to critically respond to it.
However, even if it were true that the term "literature" has this exalted sense, then it is my firm opinion that many works of Gibraltar literature are of sufficient quality to deserve the label. And it's not just my opinion as a friend and collaborator of many of those I listed - it's the opinion of knowledgeable experts who have no personal connection to the Rock and its writers like the academic and former Booker Prize judge Alastair Niven who chose Sanchez's novel Jonathan Gallardo as his book choice for 2015 in his article 'Celebrating an Abundance, 1984–2019: Thirty-five Literary Highlights from Aotearoa to Zimbabwe' in Wasafiri Magazine,  a piece which also mentions Felice's plays.
Another point which has been offered as a reason why Gibraltar literature is of an inferior quality is that most of it is self-published.
Self-publishing is meant to indicate that the works in question are not good enough to merit the attention of a major publisher. So, the argument would run, Gibraltar literature is largely driven by works which are self-published (with all its negative connotations of vanity publishing) and this is a sure sign of their low quality - these works would not be of a sufficient standard to be published by Penguin, Faber or Carcanet.
The trouble with this line of thinking is that it assumes that the only reason why many Gibraltar writers fail to get their books published (but see Moreno and Felice for counterexamples) is because their works are lacking in value. This argument ignores the unusual and unique position of Gibraltar writers, a combination of factors that militate against securing a publishing deal in an already highly competitive market.
Many Gibraltar writers are physically and culturally isolated from the UK mainland. This makes it much harder to attend events and establish connections with other writers and agents at festivals and poetry readings, for example. It would require plenty of time off, and funds, for the typical Gibraltar writer (most of whom have full-time jobs) to spend a significant amount of time in the UK making the right links. Sending unsolicited manuscripts, without a previous record of publication in the right literary journals, is often a waste of time and energy (believe me!) and that's without considering the numerous obstacles that Gibraltar writers might face from an establishment wedded to its own entrenched prejudices of what Gibraltar and its culture stand for.
In this respect, we're not helped by the vulgar depictions of the Rock in the popular Britain in the Sun series or the periodic tabloid interest shown in Gibraltar at moments of political crisis where we are reduced to a hunk of rock, draped in a Union Jack, a fortress and fish-and-chip-munching colony, a land without its own people and, certainly, a land without decent writers.
As a further point, to argue that Gibraltar writing is substandard because it is self-published is to commit a variation of the genetic fallacy. It is to say, in other words, that a work's origin or history, determines its current value whereas one ought to examine a work on its own terms, regardless of its origin.
Another possible reason why one might deny the existence of Gibraltar literature is that it does not possess a unifying or common theme.
The idea here would be that local writing is too disparate to be brought under a neat classification so there's no "movement" or "school" to be identified, just a ragbag of individuals ploughing their own furrows.
It's odd that this argument should be accorded any weight given the fact that, everywhere we look, there is little evidence of unifying or shared themes in any other literature across the globe.
Insisting on thematic or stylistic unity is also a fallacy - the fallacy of essentialism; the habit of always searching for the essential nature of some phenomenon and holding the belief that if we apply one term to numerous objects, these objects must share an essence.
One other poorly argued reason why one might devalue local literature is the imputation that such writing is too tied down to local themes and concerns; that it is too parochial to compare to literature from elsewhere. In other words, local writers suffer from tunnel vision - they're too focused on Gibraltar as a setting for their works and they need to look beyond Gibraltar and expand their creative horizons.
As an example, Sanchez has been unfairly accused of being fixated on Gibraltar's postcolonial nature in his novels. In a recent interview conducted by Humbert Hernandez, and published at the end of The Fetishist, Hernandez raises this very point:
HH. Is it true that you once had somebody high up in the Gibraltarian establishment advise you to stop focusing so much on Gibraltar?
MGS: Yes, it's true. I was told that I shouldn't be so 'Gibraltar-fixated' and that I should stop dwelling on things which happened in the past.
Once again, this approach betrays a stunning ignorance of literature and literary history - an ignorance of both how writing works and how authors mine their immediately accessible memories and impressions for insights of greater, interpersonal significance. Yes, some of Sanchez's novels are about feeling alienated in a former colony still in thrall to a colonial mindset, but that is an endlessly fascinating aspect of living a sensitive and thoughtful life in Gibraltar; and yes, Jonathan Pizarro's blogs look back at the Gibraltar of his youth but they remain poetically written evocations of this sepia-tinted past - I'll go further: their writing is so appealing precisely because it is about local themes.
In this respect, Gibraltar writers are only doing what writers elsewhere have been doing for centuries. We don't, after all, deprecate the work of Thomas Hardy for being "limited" to rural life in Wessex or criticise Philip Roth for his "obsession" with Newark, characterised by a New York Times piece as "the hometown he never really left" or Andrew Motion who has confessed that he fundamentally writes the same poem over and over again. Why should these authors be able to focus their energies on a handful of places and themes but local authors be urged to "look beyond" the Rock? The only reason I can think of is an inveterate prejudice lurking in the background of many of these judgments.
Writers work with what they know - their immediate surroundings, their pasts - this is the raw material they hew and fashion into stories and verses of (they hope!) lasting significance and resonance. Gibraltar, a life lived in Gibraltar, a Gibraltarian outlook, are all perfectly valid catalysts for literary inspiration in just the same way that family histories and home towns have served writers as diverse as Joyce, Updike and Angelou.
Another spurious reason why a focus on Gibraltar themes is sometimes spurned is when these themes are deemed insalubrious or otherwise damaging to some prudish national self-image. Anything which mentions smuggling, thuggery or prostitution, anything that paints the Rock in a less than flattering light, in other words, is in bad taste and fit for the flames. For one reaction in this vein, see Anthony Lombard's outrage directed at Sanchez's Diary of a Victorian Colonial and Other Tales, and the numerous replies.
 ***
I now move on to consider less savoury aspects behind the denial and denigration of local literature. These are the deeper currents both in society and at the individual level, currents that have nothing to do with conceptual errors and everything to do with elitism, snobbery and gatekeeping.
An elitist mindset, scanning the local literary scene from a position of assumed superiority, will naturally latch onto the honorific sense of "literature."
Raising the question of the existence of Gibraltar literature is many things: it is provocative, perhaps partly rhetorical and contrary. But rather than being part of an honest, open-minded inquiry, an inquiry not afraid to raise controversial or uncomfortable questions, it smacks instead of contrariness for its own sake and a sign of intellectual poverty where the simple posing of the question is a substitute for the tough task of serious, rigorous thinking backed up by reasons and arguments. In the end, it demonstrates a complete absence of the generosity and charity that should characterise academic discussion.
This is not to say that local literature is immune from criticism. Writers and readers and critics have a duty to discuss these works and critically assess them. We should not be protected from harsh, justified criticism because of the size of our community or its closely-knit nature. A dud work is a dud work whether it's written in Gibraltar or Bloomsbury and we must be prepared to be judged by the highest standards if we want Gibraltar literature to be taken seriously. It doesn't help that this critical attitude is largely absent within the establishment where a well-intentioned egalitarian urge has erased all sense of merit and rank, and even with the local press lacking any discrimination when covering book launches and publishing book reviews.
Another factor behind the denial of local literature is the phenomenon of "cultural cringe", a term coined by social anthropologists in Australia. This manifests itself in the view that one's own culture is inferior to the cultures of other, often imperially dominant, nations. The possible explanation for a dismissive attitude towards local literature, in a society that experiences cultural cringe, is the unthinking assumption that anything "local" is automatically inferior when compared to the works of UK writers, for example.
Sanchez highlighted this in a piece for the Chronicle : "…I still think that we go out of our way to accommodate – and sometimes even fawn over – anybody with a well-honed British accent."
These are just some hints at the reasons why one might feel compelled to doubt if Gibraltar literature exists despite overwhelming evidence to the contrary. They are complex and operate at societal and individual levels but they can be overcome with patient correction and rebuttal.
Where Now?
Gibraltar literature is not a literature which has yet to be born. It is, yes, still undergoing development in fits and starts but the signs are promising so far as it takes ever more confident steps. Again, this is not the self-flattering opinion of the writers themselves; this is the shared assumption of foreign academics working independently.
Some recent developments are worth mentioning. A Literature Week next month, though still unable to shake off our collective obsession with celebrity names from the UK, creates a showcase for local writers in the COVID-induced absence (for now) of the Gibraltar International Literary Festival. A less formal format for that festival, when it returns, should be explored. The UK's highly successful How The Light Gets In festival (music, tents in a field, beer in plastic cups, one ticket for all events) is a possible model.
The recently announced promise to revive the institutionally and intellectually sclerotic Garrison Library is, on paper at least, also encouraging, but changes that go deeper than the merely cosmetic launch of a Twitter account are needed soon.
Some more informal events like the successful poetry readings at the Kasbar and a more flexible grants system might also help writers reach a wider audience and the growing academic interest in writers from the Rock should be amplified with academic conferences in Gibraltar perhaps following a similar structure to the regular Calpe conferences and self-determination symposiums.
The local literary scene is a slippery animal; people tend to work away at their own thing, sometimes with little or no contact among themselves.
There is also a wider culture of exceptionalism - the belief that Gibraltar is especially talented or uniquely privileged. This distorts local literature by encouraging the suspension of critical faculties; it is the very opposite of the denial of Gibraltar literature but almost as damaging.
Where the deniers see nothing of value, the exceptionalists see everything that is produced locally as possessing the highest artistic value. A healthy dose of scepticism and honest self-criticism are the best antidotes to this tendency, together with the wider and more adventurous reading of works from other traditions.
We are not special people in a special place - we're the usual mix of the talented, the average and the mediocre, no different in this sense, to anywhere else.
Things quickly lose momentum here too. The anthology project I was part of was a classic example of a landmark publication which, nevertheless, failed to create any lasting impact or interest. Once again, in a place without a bookshop, this is to be expected; yet another limitation faced by local authors.
These are modest proposals, but they are necessary when there are those who seek, out of confusion, ignorance or malice, to demean Gibraltar writing, moves that should be vigorously challenged at every opportunity, as I've attempted here.
 ****
Giordano Durante is a poet and translator from Gibraltar. The views expressed here are not those of this website, of which he is also Editor.