May 24 - GSD Congratulates GFA And All Of Gibraltar On Successful UEFA Bid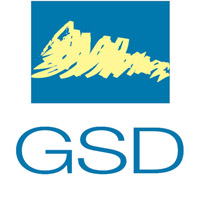 "I am very happy and satisfied that Gibraltarians now have the ability to play football at official and international UEFA level.  This will no doubt improve the level of facilities and encourage our youngsters to aim for the sky.  This is a very happy day for Gibraltarian football and Gibraltar as a whole. 
I am sure that Gibraltar will come together and give its wholehearted support to our footballers generally but in particular our future players at junior level," said Edwin Reyes, the Opposition spokesman for Sport, who pledged that he would continue to work closely with the GFA, especially at junior level.
The GSD recalls the support it gave the GFA and the football fraternity as a whole during the application process, the greater part of which was during its time in Government.
Daniel Feetham, the Leader of the Opposition said:
"I had no doubt that despite all of the hurdles which were placed on our path this was a clear right which we had.  It was illegal and immoral that our ability to play football with other European teams from big or small nations was being denied us principally as a result of Spain's political manoeuvring.  In one sense today is not just about football, but about another reason to celebrate our distinct identity as a people." 
The GFA deserves a collective and well-deserved pat on the back and the GSD will celebrate with the rest of Gibraltar in what is clearly a great achievement for all of us.