Aug 05 - GSD Distributes Leaflets To "Mortgaged Estates"

The GSD has distributed a leaflet (see below) to the six Government housing estates which it says have been "mortgaged" by Mr. Picardo in order to borrow £300 million.
A statement from the Opposition continued: "If the GSD Government had mortgaged Government housing estates to borrow hundreds of millions of pounds, the GSLP-Liberals would have been up in arms about it. At the last session of parliament in July 2016, the Opposition had filed many questions about this and the Chief Minister postponed the session until the 9 September 2016; the day before National Day when everyone will be focused on our National Day celebrations.
"The GSD will keep pressing the Government on this issue including whether the £300 million borrowed will be used to repay existing debt or is extra money the Government has borrowed. If it is the latter the debt owed by the Government directly or through Government owned companies will have exceeded £1.1 billion. This is eye-watering debt under any circumstances but certainly for a party who claimed the GSD Government was addicted to debt when our public debt was a small fraction of that."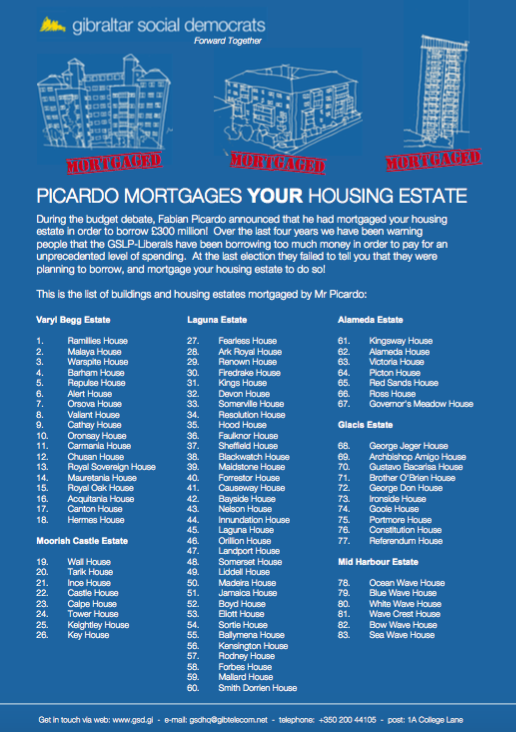 {fcomment}