Jun 02 - Short Story Competition Winners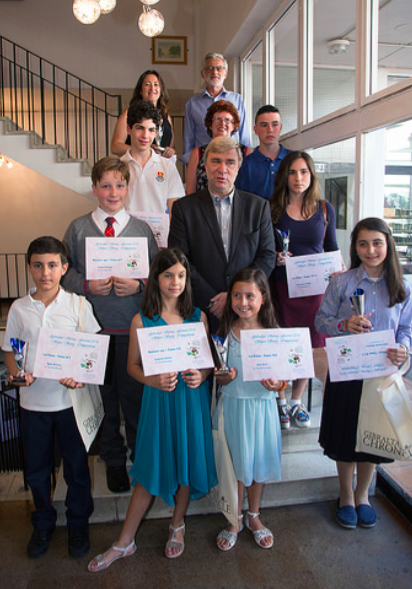 The winners of the annual Short Story Competition were announced yesterday afternoon. The competition was organised by the Gibraltar Cultural Services on behalf of the Ministry for Culture in conjunction with the Gibraltar Chronicle and attracted a total of 275 entries from children in School Years 4 to 13 and adults.
A panel of judges composed of Mrs Aida Delaney, Mrs Patsy Scott, Mrs Concha Triay and Mr Charles Durante judged the competition.
Mr Durante said that stories "have always been a staple of human creativity and endeavour." He added that the quality of the entries this year had been "encouraging" and urged budding authors to see the composition of short stories as "an apprenticeship in the art of writing."
In presenting the prizes yesterday afternoon, Minister for Culture, Steven Linares, said: 'Literature plays an important role in our cultural development and hence, why it is important that we continue to promote it in our festival umbrella, alongside other cultural genres. I take this opportunity to thank the Gibraltar Chronicle, the Department of Education and our panel of judges for getting involved in this project, as well as all the participants, who without their support, our Short Story competition would not be possible.'
The prize winners are:
Adult Category
Winner: Jackie Anderson – 'Trouble for Tea''
Runner-up: Anne Catherine Humphries – 'Keep in Touch'
Highly Commended: Edwin Poggio – 'The Frenzied Stream'
Years 12/13 Category
Winner: Laureanne Broton– 'The Black Box'
Years 8/11 Category
Winner: Ruth Simcha Wahnon – 'A Life of Music'
Runner-up: David Garcia – 'The Choice'
Highly Commended: Callum Gilfillan– 'The Taxi'
Years 6/7 Category
Winner: Ryan Clinton – 'The Impossible Task'
Runner-up: Tomas Novotny – 'The School Elves'
Years 4/5 Category
Winner: Asia Kent – 'The Cycle of Spring'
Runner-up: Arabella Barton – 'The Magic Emerald'
Pics: Top left and below: All winners and commended. Bottom: Minister Linares and judge Charles Durante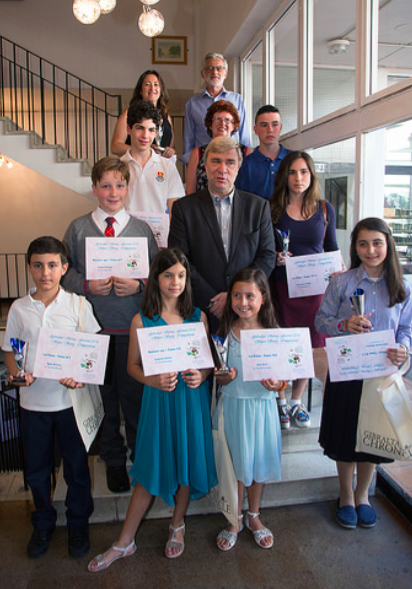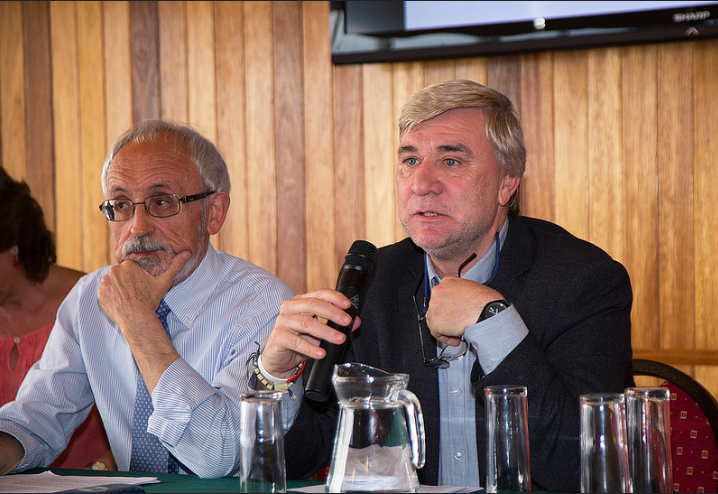 {fcomment}