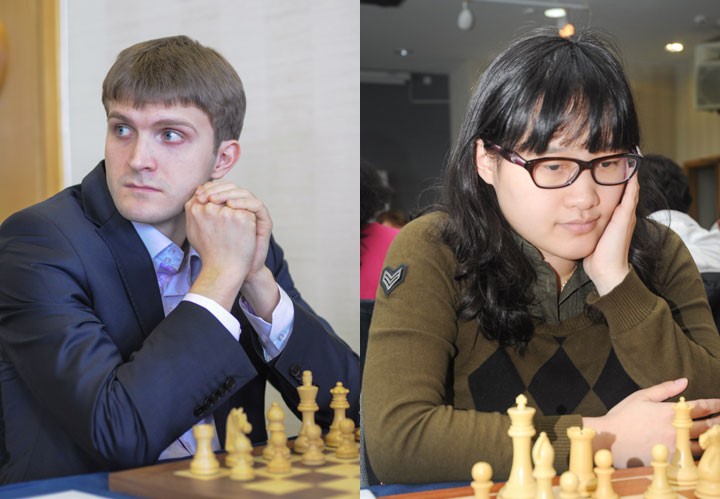 MASTERS ROUND 10 & PLAY-OFFS:   30 JANUARY 2013
John Saunders reports: Nikita Vitiugov, from St Petersburg in Russia, won the Tradewise Gibraltar Masters title at the Caleta Hotel on Thursday after a pulsating play-off final against three times winner and reigning champion Nigel Short of England. Four players – the above two, plus Maxime Vachier-Lagrave of France and Chanda Sandipan of India – tied for first place on 8/10 after ten rounds of the tournament, necessitating a knock-out play-off to decide the winner of the £20,000 first prize.
Short beat Vachier-Lagrave and Vitiugov beat Sandipan in the two-game rapidplay play-off semi-finals. The final match between Vitiugov and Short was a thriller. The Russian, who will turn 26 in four days' time, showed amazing coolness under pressure as he played out most of a 104-move game with only seconds available for each move, before finding a clever tactical trick to finish the game. In the second game Vitugov kept his opponent at bay for a draw which clinched the match 1½-½.