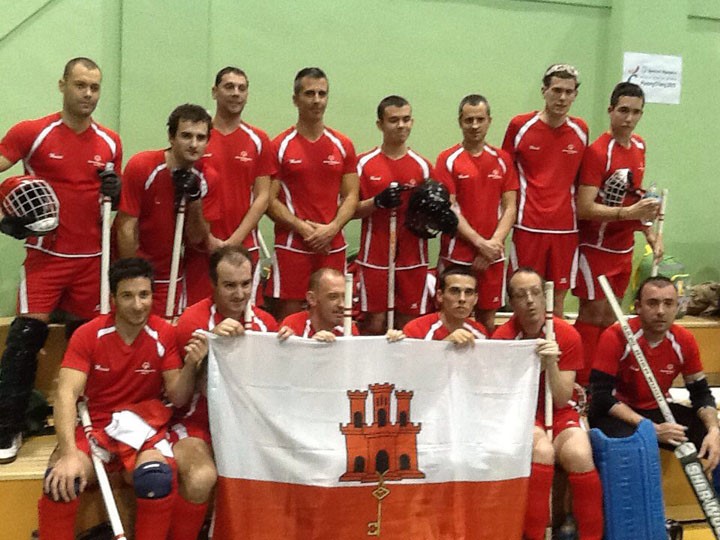 Team Gibraltar has won their first divisioning match against USA then lost to Egypt in a hard fought match.  On 31st January they played for classification against Italy winning 6-3 and against Greece winning 8-2. 
Both of these matches tested the strength of this, the first attempt at Unified Floor Hockey.  This is a fast game with knocks and bumps despite well padded hands, shins and ankles.
The team's intensive training beforehand is paying off now.